Dreams Can Come True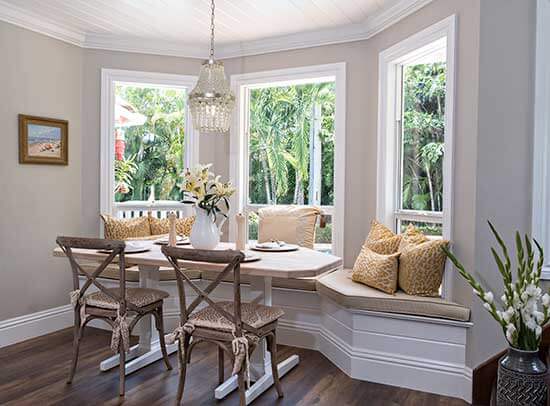 Wondering where to start with your next home remodel? You'll work closely with DreamMaker's team of designers to bring your vision to life!
We understand how much works goes into planning a remodel. Let our trained team of professionals take on the project! DreamMaker's staff is fully knowledgeable in permit codes and building requirements, and can safely place or remove electrical wiring from anywhere within your home.
Whether you wish to create a unique master bedroom, refinish or replace those old hallway floorboards, or add a stunning water fixture to your dining room, DreamMaker Bath & Kitchen of SE Florida provides everything you need to create an intimate home remodel that is perfectly customized for your family.
Home Remodeling Designed to Inspire
Over the past 30 years, the Gribben family and and their team of experts established an unsurpassed reputation for custom craftsmanship and imaginative home remodeling along the Treasure Coast.
At DreamMaker Bath & Kitchen of SE Florida, our highest priority is to treat you to an enjoyable, unique experience from beginning to end. That's why our team is trained to help with every step of the process.
Kitchen Remodeling
Bathroom Remodeling
Cabinet Refacing
Master Suites
Countertops
Cabinetry
Flooring
Lighting
Fixtures
Whirlpools
Patios
Additions
And More!
Our staff is here to prove just how much we care! Our designers use the latest virtual remodeling technology when undertaking your project. Not only can we design your perfect space, our team of professionals is also fully trained in a wide range of demolition and installation services, making us the area's one-stop shop for home renovation.
Read More