Remodel – FAQs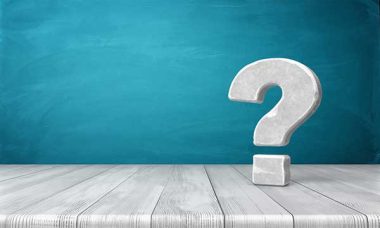 We understand that there are numerous questions when it comes to remodeling. We have compiled a list of Frequently Asked Questions that have arisen during our numerous years of experience.
If you have any additional questions please do not hesitate to contact us directly and we will be more than happy to answer any personal questions you might have.
How can I help facilitate the remodeling process so I am happy with the outcome?
Here are a few suggestions to help you achieve your ultimate remodeling goals:
Visualize your "dream" space
Have a budget and stick with it
You may encounter changes along the way that may affect the budget; always get these in writing
Learn to live without the "extras" or factor them into the initial budget
Communicate with your professional remodeler
Expressing your wants will help the professionals get a better understanding of your lifestyle, therefore they can match the design accordingly
Remember, you are an intricate part of the remodeling process
My bathroom is small and I'm thinking about re-doing it. Should I hire a professional or do it myself?
Despite today's do-it-yourself (DIY) craze, you should weigh the pros and cons of taking on any remodeling project alone. Make sure you consider the scope of work. In most cases, it costs more for a professional remodeler to come in and fix any DIY damage than it would have if the homeowner hired a professional in the beginning.
Below are a few questions you should consider before embarking on a DIY project:
Do you know the proper steps for completing the project? Did you draft a plan?
Is it safe for you to do this project? For example, are you familiar with the electrical wiring of the home, if that is what the project requires?
Have you obtained the installation instructions from the manufacturer when installing a certain product?
What is your remodeling skill level? Is it comparable to that needed to complete the project?
Are you familiar with your local building codes and permit requirements?
What are some alternate flooring options?
Although ceramic tile and wood floors are still the popular choices, cork, bamboo and marmoleum are gathering a lot of interest among homeowners.
Cork Flooring:
It has unique beauty, is durable, comfortable and environmentally-friendly
Cork is also soft underneath your feet (great for people with arthritis) and wears well
It has flexible installation because it is available as both a tile and as a click-loc glue-less floating floor
You do have to be cautious when using it in the bathroom or kitchen because of the excessive moisture in those areas of the home
Bamboo Flooring:
It is uniquely attractive, strong and resilient
Bamboo is also moisture and stain resistant and environmentally-friendly
Some drawbacks of bamboo, however, are that it wears and dents easily because of the soft texture – remember not to walk on it wearing heels!
Marmoleum Flooring:
It is great for those looking for a healthy, indoor environment
Marmoleum installation is also quite simple as it comes in sheets or tiles
Marmoleum is easy to clean
What are some examples of lighting options throughout the home?
There are so many lighting options available today that it can be confusing for any homeowner. Below are some categories to think about before consulting a professional:
General lighting:
Overhead lighting used to light the entire space
Task lighting:
Used to highlight specific items, such as a kitchen counter
Floods countertops with light, and brightens otherwise dark corners
Very effective and usually reasonably priced
Accent lighting:
Creates emphasis on an object, such as artwork
Brightens the room in certain areas, yet at the same time can help hide flaws
Natural light:
Use shades and blinds that completely pull off the window panes during sunlight hours to brighten the area
Multi-functional fixtures and dimmers:
Vary the amount of light in a single space
Add flexibility – making your dollars go further
Generate more light for food preparation and clean-up
Create less light for dining
Are lighting upgrades and additions for a home's interior a good investment?
Lighting brightens and gives the appearance of a larger kitchen space, while at the same time makes working within the area easier and more enjoyable. Well-placed, quality lighting also improves the overall beauty and the actual value of a home. How much lighting you can add in the kitchen depends on how much electrical capacity is available to the room. Consult an electrician and/or check your home electrical controls before making any lighting changes or decisions.
What are some simple ways to make a room "pop" and add a specific mood or ambience?
There are many easy ways to "make" a room. Here are a few of DreamMaker's favorites:
Include an indoor water feature, like a running water fountain, positioned near the foyer or dining room. Turn it on when receiving guests or during dinner. This creates a calming, soothing atmosphere.
Include rope lighting with a multi-tiered trey ceiling, turning it on during dinner. This adds to a formal, yet inviting environment.
Add bright, colorful throw pillows to your couch. This is a great way to temporarily create warmth to a typically neutral colored space.
For the kitchen, having a raised bar area where guests can sit allows them to be part of the event. Guests will be able to have a conversation with the host as the meal is being prepared.
For the family, incorporate an open area with an information center and a computer hook-up. This allows you to help children do their homework while preparing dinner – family fun time and memories in the making.
My home is fairly small and some of the rooms are hard to work with. How do I effectively maximize all available space?
You need to take a look at the size of the room you are remodeling, your budget, and then have a professional create an appropriate design that will meet your needs for additional space.
Below are some options to think about:
Change out the cabinetry and countertops to make kitchen space more versatile; also make sure they complement the room's design and layout
If you're working with a small kitchen, consider installing cabinetry that has a multi-pantry closet or a lazy susan for the corner cabinet
You can even create an office/homework center adjacent to the kitchen if you're working with a larger budget
An easy thing to do is organize your spices, silverware, knives, pots and pans, medications, toiletries, linens and even trash. Use specialty accessories, additional shelving in your cabinets, pull-down overhead cabinets, built-in hampers, pull-out trash containers and multiple storage drawers to free up unused space.
Depending on your budget you can also remove a wall and adjoin rooms to install a more efficient closet system
Another option, depending on cost (it can vary based on the size of wall and if it supports something), is to open that space up to the adjoining bath or bedroom to create an alcove. You can utilize that space for a small gym or exercise area.
For closet areas, reorganize using the full height of the walls for cabinets and specialty built-ins
Is there such a thing as too many kitchen and bath improvements?
Yes, too many improvements can actually hinder the functionality of any kitchen or bath and may, in fact, actually turn the space into a complicated, non-user friendly area. The design aspect is also negatively affected. You need to determine what your purpose is for remodeling the space.
Evaluate your current space:
What is the function in which you would like to utilize this space?
What works? What doesn't?
What do you like and dislike about this space?
Prioritizing is a necessity:
You are ultimately the one who needs to decide what you actually want in your space, the remodeler can only make suggestions
What items do you need and what are the ones you just wish you could have?
Make sure you convey all of these things to your remodeling professional for a successful project that you're happy with.
What are some things I can do to make my home more universally friendly?
Here are some examples of ways to improve accessibility and comfort in all areas of the home:
One entrance without steps to the main floor of the house
One bedroom on the main floor
Wide interior doors – 34" minimum
One full bath on the main floor with ample maneuvering space
Lever hardware on all doors
Expressing your wants will help the professionals get a better understanding of your lifestyle, therefore they can match the design accordingly
Electrical outlets placed higher on the wall
Light switches reachable from a seated position (36 – 44 inches from the floor)
"Rocker"(touch) style light switches
Adjustable closet rods and shelves
Stair handrails on both sides of the stairs
Kitchen countertops of varying heights for use sitting or standing
Lever controls on the faucet at sinks
Sinks with open space below to allow use while sitting
Kitchen base cabinets with pull-out shelves or "lazy-susan" type revolving shelves
Front loading dishwasher, raised from floor
Adjustable shelves in kitchen wall cabinets
Hand-held shower head in bath
Grab bars in the tub/shower
Shower stall with a minimum of 3×5 floor space
Raised toilet (seat 17-19 inches from the floor)
There is so much hype lately about the aging baby boomer population and incorporating universal design elements in the home. What exactly is a universally designed/universally friendly home?
Universal design assists with long-term use and accessibility for all, including young, old, mobility impaired or those living without impairments. Many homeowners are beginning to see the benefits of this type of quality living that allows for conveniences that will serve them now and in the future. Universal designed homes are part of an evolving movement away from aesthetic concerns, moving toward an increasing desire for style and functionality throughout the home. Also, in many cases, universal design features have also been shown to raise home value and resale desirability.
What is the best way to clean and maintain the finish on new wood cabinets and floors?
Your cleaning methods will vary depending on your wood finish. Make sure to check with the product manufacturer, dealer or installer. Most factory cabinets currently use a conversion varnish finish. In this case, occasional waxing can add water resistance and create a lasting shine. In general, preventive maintenance is vital for long-term performance and beauty of wood cabinets and floors.
Tips for Maintenance
When worn areas appear, recoat with the same finish used on the cabinets or floors
Use track-off mats and furniture leg protector pads to prevent everyday wear and tear on your floors
Vacuum floors frequently and wipe up spills promptly
Things to Watch For
Avoid excessive and prolonged exposure to sunlight, high temperature and humidity
Heating and cooling vents should be closed or directed away from cabinets
Fingerprints, cooking fumes and smoking residue may accumulate and should be removed regularly
Refrain from using ammonia or silicone cleaning products over a long period of time
Recommended Products
Lemon or citrus oil
A non-wax solution that contains polish or a mild detergent (any excess moisture should be wiped dry)
Orange cleaner