Stunning Kitchen & Bathroom Remodeling in Jupiter, FL
New Location With the Same Exceptional Service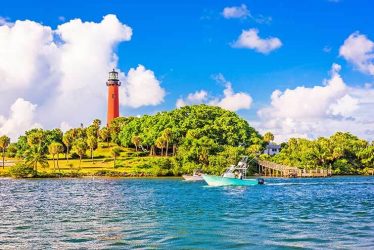 DreamMaker Bath & Kitchen of SE Florida strives to design a space you cherish while reinventing the home remodeling game, once and for all! We're here to make your remodeling experience seamless and stress-free, so you can enjoy the process as well as the finished results.
Our skilled staff recognizes there's a balance between offering suggestions and listening to what you envision. Whether you are considering a simple update to an existing kitchen or bathroom, or you'd like a total redo, we can take care of everything from start to finish. Our new Jupiter location offers our full catalog of design, demolition, construction and installation services! Choose from the following:
Trust Our Experts
At DreamMaker Bath & Kitchen of SE Florida, you'll work closely with our team of designers to bring your home remodel to life. We understand how much works goes into planning a kitchen or bathroom remodel. Our trained team of professionals is thoroughly knowledgeable in Jupiter permit codes, building requirements, and can safely place or remove electrical wiring from anywhere within your home. Let our team take on the job!
Have you always dreamed of recreating your master bedroom, refinishing your hallway floorboards or adding a chandelier to your dining room? DreamMaker Bath & Kitchen of SE Florida provides everything you need to create an intimate home remodel that is customized specifically for your family.
Want to Learn More About Our Expert Home Remodeling Services?
With our second location in Jupiter, DreamMaker Bath & Kitchen of SE Florida is now able to provide your family with even more outstanding services you have come to admire. Let's create a home remodel that works for your lifestyle and budget. Contact us online or call (561) 459-1004 today to schedule your complimentary remodeling consultation!