DreamMaker: Serving Tequesta & Southeast Florida for Over 30 Years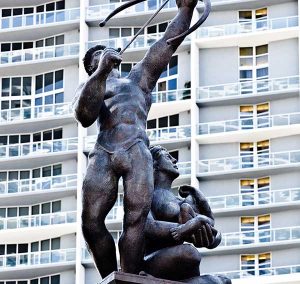 Did you know DreamMaker Bath & Kitchen of SE Florida has been serving Southeast Florida since 1987? It's why your friends and neighbors in Tequesta recommend us as the premier home remodeling team in the Southeast region.
Our staff of friendly professionals will be here for you from the beginning to the end of your journey, guiding and striving to make your home remodeling process relaxed and enjoyable. It's our goal to leave you with a stunning finished product you will be proud to call home.
Interested in our services? Be sure to check out our gallery of photos from past remodels.
We're More Than Baths & Kitchens
At DreamMaker Bath & Kitchen of SE Florida, we dedicate 100% of our time and effort to making sure you have a design and space you deeply admire. In addition to kitchen and bathroom remodeling, we can help you reimagine many other areas of your home's interior and exterior, or even build a brand-new addition.
DreamMaker Bath & Kitchen of SE Florida can remodel your entire kitchen and transform what you currently have into a masterpiece ideal for both cooking and entertaining. Have you always dreamed of finishing your basement, replacing those old creaky floorboards, or even adding a his-and-her sink to your bathroom? Whether you wish to create a unique new master bedroom, reface your kitchen cabinets or even add a new water fixture to your garden, DreamMaker Bath & Kitchen of SE Florida provides everything you need to create an intimate home remodel that is one-of-a-kind.
What's Stopping You From Beginning Your Dream Home Remodel?
Let's start making your dreams a reality! Get in touch with DreamMaker's experts today via our online contact form, or call us at (772) 288-6255 or (561) 459-1004. We'll be happy to provide you with a complimentary consultation about your upcoming project.