Remodeling Services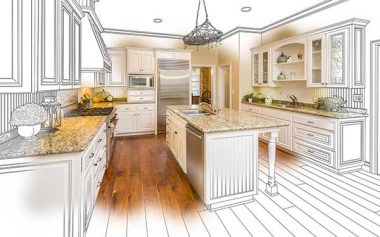 At DreamMaker, we appreciate that you and your family live with the results of our work. Our remodeling experts recognize there's a balance between offering suggestions and really listening to what you want. Whether you are considering a simple update of an existing bath or kitchen, or you'd like a total redo with all the new options, we can take care of everything from start to finish.
We will help you create rooms that fit your lifestyle. Better yet, we can achieve your dream bath or kitchen efficiently. that means you can count on us to hold costs down and to complete the job in a reasonable amount of time. Your family deserves nothing less!
Remodeling Services: What DreamMaker Can Do For You
Demolition, Design & Installation
Complete Remodeling
Countertops
Flooring
Lighting
Sinks & Faucets
Whirlpools
Refacing
And much more …
Remodeling Services More Info
In addition, you might find our remodel frequently asked questions page helpful for additional insights.
Want to Learn More about Our Expert Home Remodeling Services?
DreamMaker Bath & Kitchen of SE Florida recently opened up a second location in Jupiter, making it even more convenient for Southeast Florida residents to utilize our team of trained professionals. Contact us online or call us at either one of our offices today! In Stuart, call (772) 288-6255 or in Jupiter, call (561) 459-1004.