A bathroom remodel is one of the most popular home improvements in the last few decades. Apart from making your bathroom more convenient and functional, a remodel also adds to your home's value–that is, if you do it right.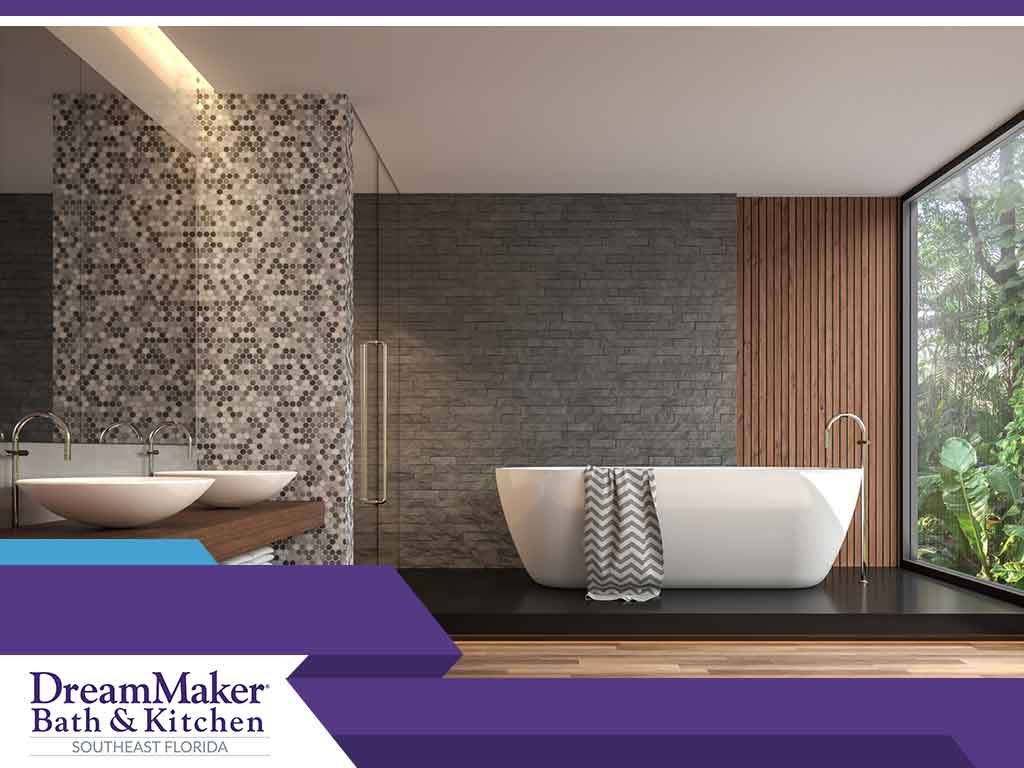 As with a kitchen remodeling project, there is a wrong and a right way to do a bathroom remodel. DreamMaker Bath & Kitchen offers some advice on what materials to use for modernizing your bathroom, in this post.
For the Floor
Your bathroom floor, particularly the floor in your shower area, should not be just about style and design. It should be about safety. Wet floors can get very slippery. Your floor should be able to withstand hot temperatures too. Slip-resistant tile is a good option, as is rubber flooring specifically made for bathrooms. You can also use a cheaper option: linoleum. However, stay away from linoleum boards and use sheet flooring instead so you won't have problems with water seeping through the gaps.
Don't use wood; it warps when exposed to a lot of moisture. Stone and porcelain look great, but they become slippery when wet. Carpet is the worst because it harbors mold and mildew and damages the floor underneath over time.
For the Countertops
It's much easier to choose countertops for bathroom installation, as most of the available materials are waterproof. Glass, stone and quartz are popular choices. You can also try laminate or solid surface. These choices are tough enough for frequent use. We have cabinet resurfacing services, in case you want to use your old cabinets but don't want them looking old and out of place.
Tile is fine for countertops too, as long as you choose a dark-colored grout. Light-colored grout can quickly get stained and ugly. Copper may look luxurious but it demands plenty of upkeep.
For the Walls
You won't be walking on the walls, so it's fine to choose materials that become slick with moisture. Stone tile, porcelain and ceramic look good and have great waterproofing qualities. If you've got your mind set on paint, make sure it's limited to areas away from the shower, tub, sink, or any other water source. And avoid matte colors that make water specks stand out. As for wallpaper, it's better to avoid it if your bathroom has a shower. A solid vinyl wall cover is a better option.
DreamMaker Bath & Kitchen can perfect your bathroom remodeling project. We can advise you on the materials that are best for every area of your bathroom. Call us today at (772) 200-2625 or (561) 935-3915, or use this form for a free consultation. We offer our services in Jupiter, FL.