When planning for your kitchen remodel, you should consider the layout. Your kitchen needs to have enough space for the cook to move around and prepare the food. Ideally, there should also be enough storage for all the necessities and appliances and other items should be logically grouped together. DreamMaker Bath and Kitchen of SE Florida, a kitchen and bathroom remodeling expert, talks about some classic kitchen layouts: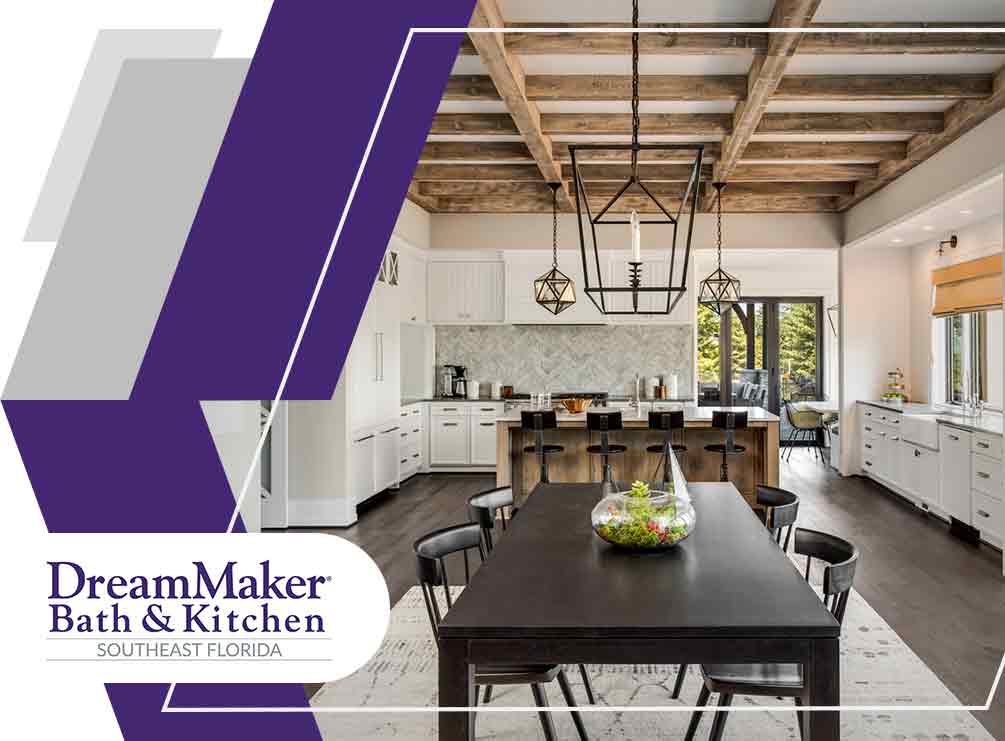 Galley
The galley kitchen is perfect for one-cook kitchens and smaller homes. This layout is characterized by two walls that are opposite each other or two parallel countertops that you can walk between. This explains why this is also called a walk-through kitchen. Galleys make use of every square inch of floor space and allows cooks to have multiple prep areas and storage options.
L-Shaped
L-shaped kitchens maximize corner space and they feature a good design for both small and medium kitchens. They are characterized by countertops on two adjoining walls that are perpendicular. The layout eliminates kitchen traffic. As a kitchen remodeling expert, we can also easily add a dining space and multiple work zones to this layout.
One-Wall
A one-wall kitchen is best for studio or loft spaces. It's the best at saving space because all cabinets and appliances are on one single wall. The cook has everything they need within arm's reach. However, this small kitchen design requires proper organization to get the most out of it. If there is a bit of extra space, a remodeling project can add an island to a one-wall kitchen layout, increasing the work spaces and providing storage.
Our team can do it all, from designing to installation. You won't have to juggle work from multiple contractors because we can help with cabinet resurfacing, tile setting, kitchen layout optimization and more. We've served homeowners in Southeast Florida for over 30 years and we've won several industry awards. We are a faith-based organization that aims to achieve excellence through integrity and client-centric customer service. Call us at (772) 200-2625 if you are in Stuart or at (561) 935-3915 if you are in Jupiter, FL to learn more about our services.