Do your living spaces feel cramped? One of the easier ways to expand your home's available space is to get rid of low ceilings and building vaulted ones instead. Also known as a cathedral ceiling, a vaulted ceiling can transform your whole space by adding volume and letting in considerable natural light. But to determine if a vaulted ceiling is a great option for your home, DreamMaker Bath & Kitchen of SE Florida, trusted expert in bathroom remodeling, shares some essentials you need to consider.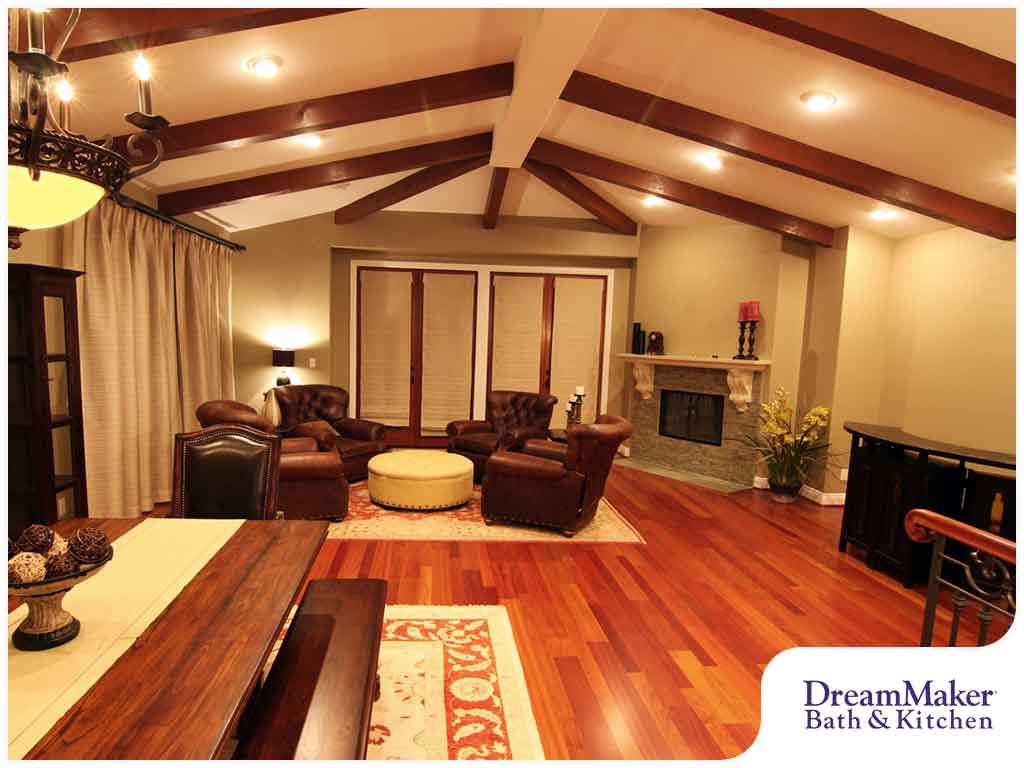 1. Check your attic space. If your attic is framed with rafters, it might be possible to vault your ceiling because they leave an open space. A chimney that slants into the space you want to open up makes this work, as well. When vaulting your ceiling, however, important components like ductwork, plumbing pipes, and electrical lines will have to be moved to accommodate this addition.
2. You should work with a pro for this. Vaulting your ceiling is a complex and potentially risky work. That's why it pays to hire a premier remodeling company like DreamMaker Bath & Kitchen of SE Florida for the job. Aside from cabinet resurfacing, you can also count on us to work on your vaulted ceiling needs. Our expert crew will handle the demolition, framing, insulation, and other tasks involved with the project. This we do in a timely and efficient manner, leaving no room for costly mistakes.
3. It might take a long time. A vaulted ceiling takes considerable work because many crucial components like HVAC ducts and electrical fixtures will need relocation. This remodeling job also offers the perfect opportunity to have skylights installed, which allows for an airier and more spacious feel in the space. All of these add to the time it takes to finish your remodel, so you should keep that in mind.
Pros and Cons of a Vaulted Ceiling
You already know that vaulted ceilings can expand the look and feel of your home while letting you enjoy greater access to natural light. But a vaulted ceiling also has downsides. It can, for example, lower your home's energy efficiency because it takes away the thermal barrier your attic creates. Given how the projects affect your electrical wiring and ductwork among others, a vaulted ceiling will be a bit more difficult to create in an existing home, as well.
But if you do decide to get vaulted ceilings, just turn to DreamMaker Bath & Kitchen of SE Florida, a dependable expert in kitchen remodeling and other home improvement services. We'll make sure the entire process runs smoothly from start to finish. We serve homeowners in Jupiter, FL, and the nearby areas. Call us today at (561) 459-1004 or fill out this contact form to schedule your free quote.