A living space without windows tends to be drab and cave-like, making them a challenge to decorate. But there are actually a couple of simple ways to make this room more open and comfortable. DreamMaker Bath & Kitchen of SE Florida, trusted expert in home remodeling and cabinet resurfacing in the area, shares some of them here.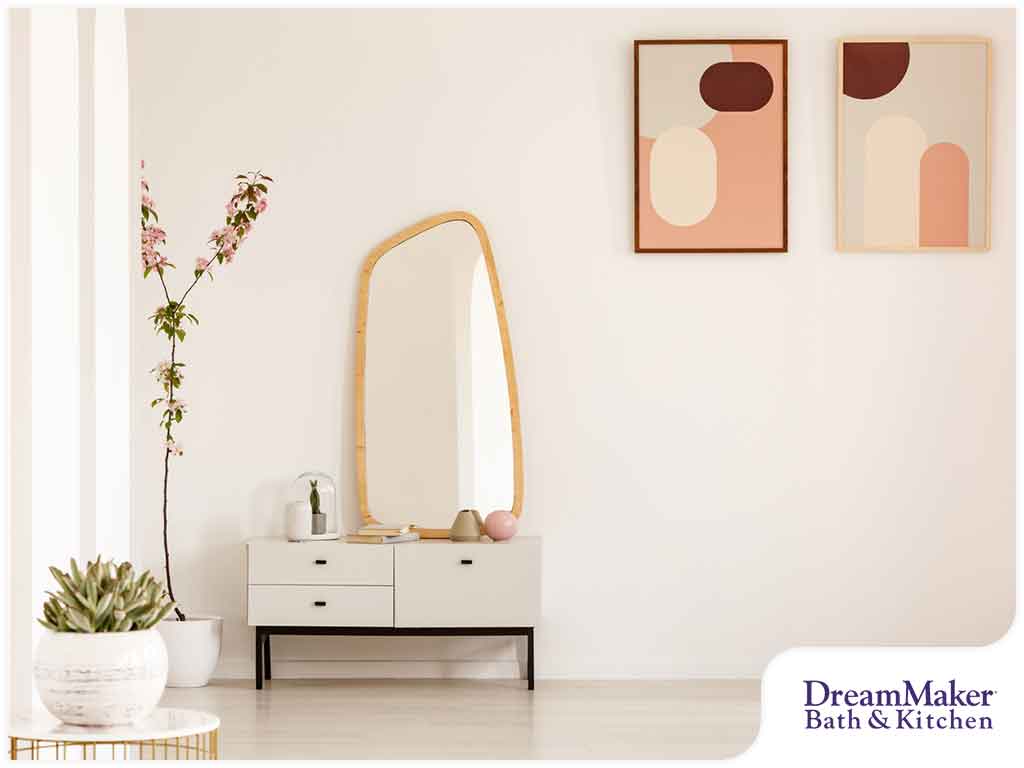 1. Add plenty of mirrors. This can give your windowless den or basement the illusion of space while allowing light to bounce around the room. By giving the space a sense of depth, mirrors help get rid of that claustrophobic feel a windowless room typically provides. If the room has a low ceiling, use a large mirror that reaches close to the ceiling to make the space look taller.
2. Paint the walls white. Using a lighter color palette to make a room look brighter and larger has worked in bathroom remodeling–and it will most certainly work in a windowless room, as well. Creamy white walls help simulate the fresh, airy feel offered by natural sunlight, while discreetly reflecting light from each source to effectively brighten up the room. For the best results, make sure the ceiling is also painted the same shade of white.
3. Replace the room's interior door. To prevent that crowded feel in the room, you should consider converting the existing door to a French or glass one. This way, your eyes will have a sense of looking into a space beyond. The glass windows in the doorway will also let in a new source of ambient light for the room.
4. Increase the lighting. This means mixing and matching different light sources–ideally three or four–to ensure the windowless room doesn't look and feel too dark. You can also use them to highlight a specific decorative piece in the room, like a painting or bookshelf, which draws the eyes away from the closeness of the walls.
5. Have transoms installed. This design idea involves adding a window between the room and an adjacent space that has natural light to share. When placed high enough, the transom can give the windowless room access to indirect lighting without sacrificing privacy.
For more smart ways to open up a windowless room, just turn to DreamMaker Bath & Kitchen of SE Florida. We are not just your premier kitchen remodeling expert–we can also handle all your interior renovation needs. With our high-quality products and exceptional remodeling solutions, we'll make your windowless room the lovely and comfortable space you want it to be. We proudly serve Jupiter, FL, and the surrounding areas. Call us today at (561) 459-1004 or fill out this contact form to schedule your consultation.